Have you ever worked for a company that ordered great marketing & promotional aids, but then kept them in the box for "the right potential customer" or "just the right event?" Ok, not as bad as The Hoarders, but they don't do their job sitting in the box!
I recently talked to a marketing agent whose boss thought their mouse pads – yes, the ones printed with all their contact information, snazzy graphics & website – shouldn't be handed out to just anybody. With that vague direction, they sat in the box for a year, which was wasted advertising money and time.
Ways to avoid wasting marketing $$$ on promotional items:
Have a clear purpose for your promotional marketing. i.e.: for conference attendees, thanks you gifts for referrals, specific sales incentives, for every person you meet at a chamber event.
Choose your advertising & promotional product with an audience in mind.
Have a plan to distribute them and be prepared to follow through – Is your list ready?
Is your packaging & postage ready? Do you have staff to cover the distribution plan?
Make sure all employees and sales reps know what / who the promotional gifts are for & what the procedure is to allocate them.
Get them in the hands of potential customers or potential organization members! Remember, they don't advertise for you if they are sitting in the box.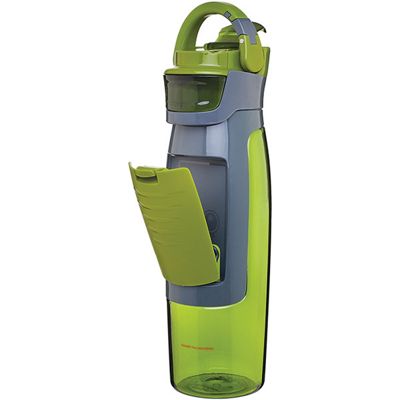 YOUR BEST FIRST STEP:  Here is an idea on what to do first….meet with a reliable, experienced promotional products distributor like Primary Source to guide you through the early part of the process.   Set up a time to visit our showroom at 104th & Hickman in Urbandale and open your eyes to other ideas rather than the mail order brochure that you and every other business in the area receives. We will ask you the right questions that will help you formulate a plan and make good choices – Promotional Products with a Purpose! Then your ROI will multiply rather than waste away in a box or a drawer for "just the right time."
Mary Anne Kennedy
Primary Source Promotions
p. 515.727.8774
e. maryanne@PrimarySourcePromotion.com
A little more about us:
Primary Source provides businesses, schools, non-profits and organizations with promotional products, decorated apparel, personalized awards plus executive and incentive gifts. We help clients choose the products that will fit their budget and recipients, AND give them RESULTS:
Increase tradeshow traffic

Enhance marketing plan

Boost sales

Reward employees

Recognize supporters

Increase attendance at events

Promote your brand

Market you services

Recruit members

Support your community or cause
At Primary Source, we want your promotional product choice to bring you the results intended – we are Promotional Products with a Purpose!